Enabling merchants to succeed in global markets
Increase conversions, lower costs, and gain international customers.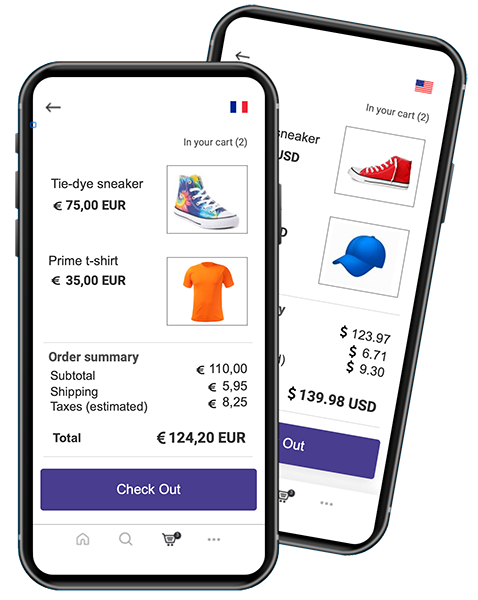 Trusted by high-growth, prestigious brands around the globe.
Reach solves the challenges of cross-border ecommerce that hold merchants back from reaching their full potential internationally.
Process Payments
Cross-Border
Easy to set up, but without a local entities it can be a costly and complicated process resulting in high fees and low transaction approval rates.

INEFFICIENT
Reach's platform of localized subsidiaries efficiently process payments in your Shopper's location, eliminating cross-border fees and maximizing transaction success rates.

OPTIMIZED
Don't let barriers to purchase turn your international shopping experience into Retail Pinball
Imagine having the ability to reach into every market worldwide, without weathering the logistical and financial burden required to make this a reality.
Local Acquiring
Payment processing without the need for a corporate entity or bank account in the foreign country.
Local Currency
The best wholesale FX rates, minimizing the risk of currency fluctuation.
Cost Savings
Save an average of approximately $300,000 per entity set-up.
Localized Payment Methods
Lets shoppers use their preferred methods in over 135 geographies.
Merchant of Record
Assures that all in-country regulations are compliant.
Branded Check-out
Sellers leverage their existing pages for a seamless online shopping experience.
Collaborate with our experts
0ur in-house support team ensures you have everything you need to get started. Work with our knowledgeable senior engineers to integrate a customized API into your ecommerce solution and get your checkout experience up and running in any region.